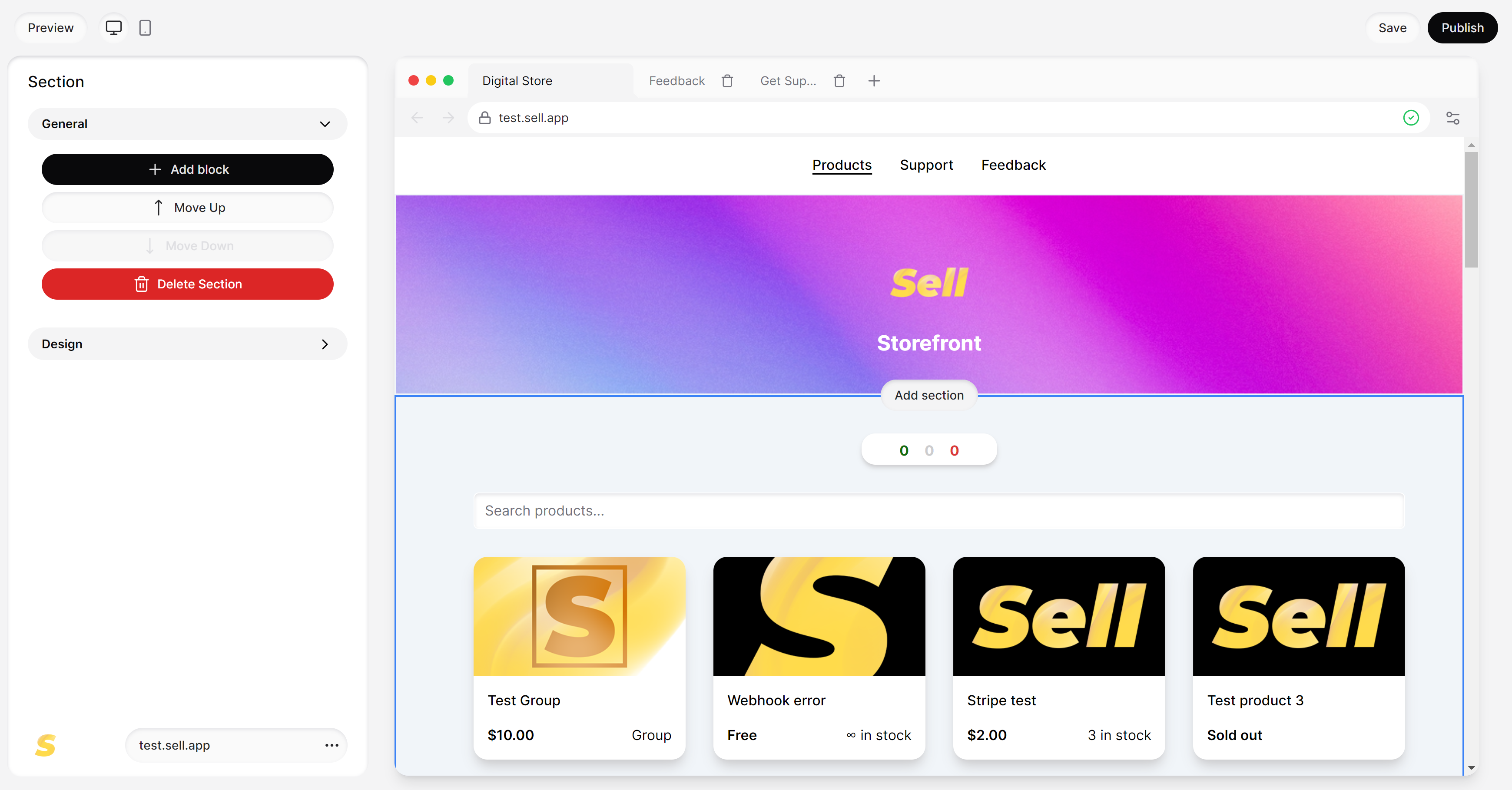 In today's update, we are releasing one of the most impactful additions to the platform in the form of the SellApp storefront builder. With the storefront builder, you can now create a highly customizable storefront without touching a single line of code.
The builder is jam-packed with features that make it a breeze to drag & drop to your heart's content, yet not be overwhelming or deviate from the SellApp experience you have come to know and love. Customers visiting your stores will experience significant load speed improvements, no matter the country they hail from.
Finally, we've taken the opportunity to thoroughly improve the SellApp dashboard and its functionality, making it more intuitive and less prone to accidental mistakes.
1 year and over 100.000 lines of code later, it's not an understatement to say that this upgrade is the most comprehensive yet. Given that this spans all aspects of the SellApp platform, we'll be providing a high-level overview of changes — but we'd like to emphasize that these changes are best experienced first-hand.
Updates
New: A drag & drop storefront builder, create the store of your imaginations without touching a single line of code
Improved: Comprehensive upgrade to the SellApp dashboard, embeds, and checkout
Fixed: All bugs reported by the SellApp community
Pricing: All plans removed, fee rate decreased. We now charge a flat 3% fee per sale. Existing subscriptions will be honored until they expire
Docs: Updated to provide more accurate information throughout, new builder docs added
We are eager to hear your feedback and hope all of these changes will bring you plenty of joy, but more importantly, arm you with the tools to build a lucrative online business.
Happy selling!